More fragile, less bulky, the hair also ages! Here are 6 tips to fight the best against this phenomenon and to find a hair full of pep!
What is hair aging?
With age, the hair also undergoes changes. The one we know the most is the appearance of white hair, that is to say, devoid of melanin. A component that is at the origin of the pigmentation of the hair, but which also plays a role in its protection against external aggressions (pollution, heated styling products.). Your lengths are therefore more fragile, more prone to breakage and less dense.
Why does hair get old?
The hair is like the rest of the body, they get older. But this phenomenon can be accelerated by two types of factors. First, internal factors such as genetics and hormone production. Then, factors related to the environment, such as tobacco, UV, pollution, stress or nutrition. Before start to choose among the haircuts for women over 50, let's see the tips and tricks to anti-age your hair.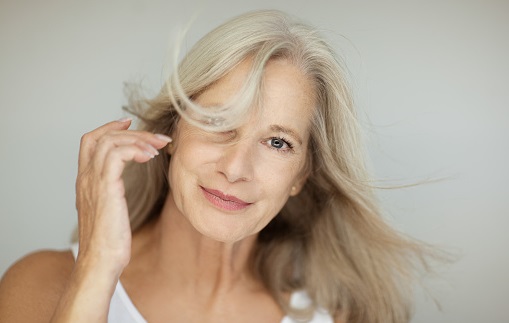 6 tips for young and healthy hair
Use adapted and natural care
To prevent hair loss in old age, there are shampoos that have the mission to strengthen them and make them denser. Pay attention to the compositions and prefer those without silicones because they smother the hair fiber and weaken it from the inside. On the contrary, it is advisable to refer to more natural treatments, such as masks of vegetable oils. Coconut, olive or sweet almond, these natural oils nourish the hair and restore its vitality.
Stimulate hair growth
Encouraging the proper growth of the hair is to take care of it from the root, that is to say, pamper his scalp. You can, for example, perform cranial massages with the pulp of your fingers to activate the blood circulation to stop hair from aging.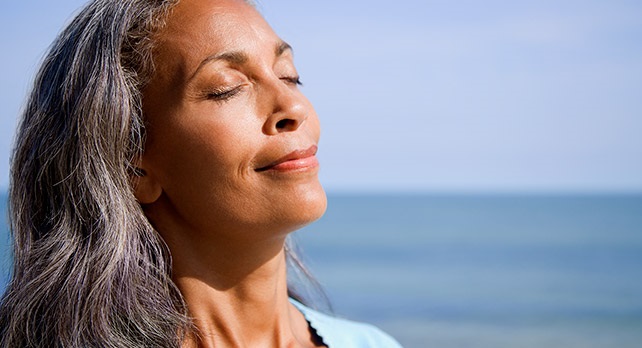 Switch to vegetable colorations
Blonde, redhead, brunette. You chained chemical stains? Their components attack the hair and can weaken them. If they are refined and lack of pep, it is advisable to trade traditional stains for plant coloring. These are not aggressive: unlike other colors, they do not penetrate the fiber, but coat it to form a barrier that strengthens and protects against external aggressions.
Take dietary supplements
To find a beautiful mane also goes through a balanced diet. But if your hair is particularly fragile, it is possible to turn to food supplements. They promote the growth of hair by providing nutrients and vitamins. Favor those based on natural ingredients, such as bilberry, known to help activate the microcirculation of the scalp. Rich in vitamins and minerals, the brewer's yeast can also be taken in cure to have beautiful lengths. Result: the hair is brighter, denser and more resistant. This is how to anti-age your hair.
Go to the hairdresser
Your hair is tapered and losing volume? To fight against aging, remember to visit the hairdresser regularly to cut the tips and refresh the cut. Shorter and maintained hair will look less fine. Let yourself be tempted by a semi-long, degraded square or a super stylish pixie cut that will give them some movement!
Protect them from the sun and pollution
The UV and environmental pollution (smoke, dust, cars) tend to attack your hair to aging hair maintenance less in terms of neglect. The sun's rays attack the scales of the hair fiber that dry out and lose shine. How to preserve them? Spray a protective haze with a UV index on dry hair.