In the current world, there are plenty of hairstyles is being introduced, according to the new trend most people love to make their hair more beautiful. By trying different styles is a good idea to make your hair to responsive for every new style.
The scene haircut is a new current trend-setting style to cut hair according to customer need. Some customer has long and bunchy of hair, few have thin and short hair, and haircut for every customer is not similar due to the different methods.
Here this article will explain to you regarding the scene hair cut.
Recreation of look
A scene haircut is not a specific style to follow for everyone; it depends on a look of a customer to recreate them in an assertive attitude. There are different styles are there in scene haircut, as thin under layers, side-swoop bangs, the voluminous, heavy, short upper layer and few more. The haircut recreates the look of the customer into a new hairstyle but they are suitable for many clothing.
Scene look hairstyle is also called and named as "a happier emo" it describes the happier emotion. Some hairstyles are the same in look for entire clothing, but scene hairstyle will be applicable for most clothing with the changes in combing style.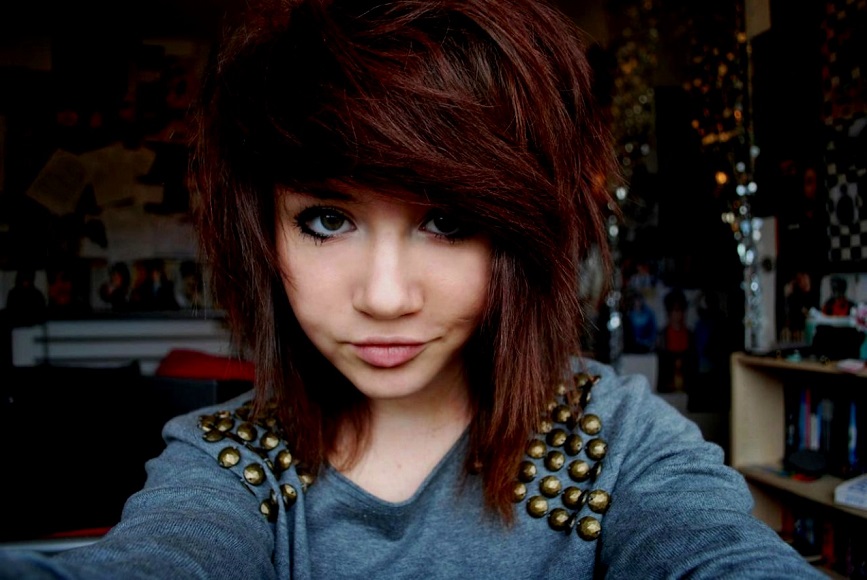 Related to emotional subjects
The word emo on scene hair describes the evolution of emotional expressions on emotional subjects; it has an origin of bands, punk rock movement. In recent days, scene haircut gets famous for most people and used by artists in fashion, many famous people. Attitude portrayed thought will be expressed in the haircut of human being, and it is the mainstream to incorporate with brighter to be bolder personality.
Various varieties in scene haircut
There are many tutorials in online and videos are available on the social media to cut scene haircut into the hair by own. Before going to scene haircut, know how to cut scene hair, its differentiation and different varieties available on the haircut to choose the suitable haircut for you.
Haircut for volumizing
Generally this style can be preferred by people who have thin hair. By choosing this style, your hair will look bulked up, leonine and styled to be full on scalp and hair to look volumized.
This scene cut is especially preferred by people who have shorter hair while cutting this haircut it gives virtual and lengthy hair look.
Typically styling waves without exceptions is better while comparing with straightening with exceptions. Creating waves in hair doesn't get precise while styling this haircut it provides minimal waves look.
Layering Scene haircut is the most preferred style by young generations, the scene hairstyle is done only by a stylist proficient. Initially, the top section of hair will be cut with vertical shape, lower sections cutting will be held by perpendicular angle. Vertical Cutting angle and perpendicular cutting tool angle is a point cutting technique used by a professional stylist.